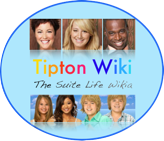 FOR MORE INFORMATION ABOUT THE SUITE LIFE OF ZACK AND CODY, GO TO: TiptonWiki!!!
Quote of the Week
Edit
" Platypus are the greatest animals in the world!"
Character of the Week
Edit
London Tipton
Edit
London is really funny, but sometimes what she says is mean. In an upcoming episode called "A London Carol" or whatever, she learns to be nicer.
Port of the Week
Edit
The port for this week is Lichtenstamp, in "Maddie on Deck". This is where Maddie came on board.
Cast Member of the Month
Edit
The cast member of the month is..................
PHILL LEWIS!!!!!!!!!!!
Phill Lewis
Edit
Phill is almost in every episode, and has directed some episodes. Phill has been in "Special Agent Oso", "Suite Life on Deck", and "Suite Life of Zack and Cody". On screen, he is a very short, strict man. Off camera though, is very different. Off is when he is friends with all the cast and crew members! So remember, don't judge a person by their character!!!
In the episode "London's apprentice", Cody came up with an idea with him and Marcus saying this:
Cody: How about my Super Suit? Everyone's wanted a Death Ray Gun!
Marcus: Oh, please. It's just a flashlight with a red sock on it.
This could be a reference to the nintendo-made game Earthworm Jim.